Discover more from Scouta Blog
Telling football stories.
Youth Football Matters with Shawn Bishops of Mamelodi Sundowns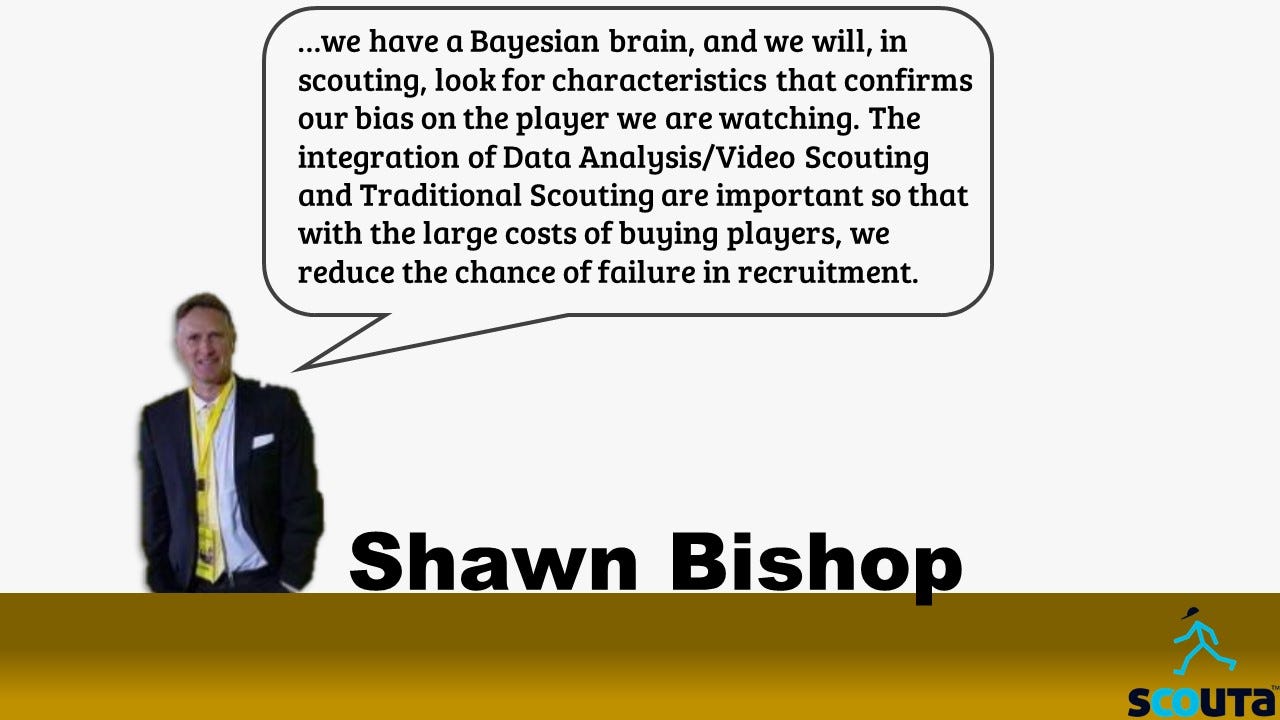 We usually get to see the stars when they're fully formed. Shawn Bishop has years of experience in developing these football stars. As head of methodology and youth at Mamelodi Sundowns, he is part of the structure of the South African Football League's (PSL) most successful team.
What does football methodology involve?
Our Football Methodology involves focusing on the development of football players addressing the 4 corners of development, Mental, Social, Technical & Tactical. These 4 areas are important in that they all have to be covered in the development of a youth player, to ensure that they reach their full potential & go on to be successful people.
What was your motivation for becoming a youth coach?
I have a firm belief that sport can change people's lives (now in COVID it's clear that is not subjective). It certainly changed my life. I feel that being involved in youth sports, particularly football is a privilege granted to a few people who have an opportunity to change someone's life. I had some big influences in my life in terms of youth sports, but I wish I could have had somebody that would have guided me in a direction that would have taken me to the next level. Being a youth coach doesn't just change a life, but it can change generations.
Sounds like an awesome job. How did you get into youth coaching, training you took and other learning?
I always had an interest in coaching, always asking questions and capturing my training sessions as a youngster to an extent I would irritate my coaches. I knew early on it's what I wanted to do, so I started the process of educating myself and growing.
I have a FA International License in 2008 via the English FA, I graduated with a CBF "A" license in 2009 in Brazil, then a UEFA "A" license in 2013 from the Irish FA, And currently I am doing my Masters in Football through the University of Lisbon as I have a B.Sc. Hons in Physiology. Education of Coaches is a continuous process, and you can never stop learning.
From your experience working with young footballers, which of the four (Mental, Social, Technical & Tactical) has the most impact on career success?
In youth development, there are many factors that play a massive role in the success of a player. Many fall outside the realm of the field, if a young player has a good foundation in their development within the technical & tactical areas they start to have a good chance.
But in the end the major factors are the mental and social factors that play the most important role at the Elite Performance Level, especially character traits like resilience and perseverance.
Mamelodi Sundowns has had significant success integrating youth into the first team. The club has also achieved continental success. Why do you think clubs struggle integrating youth players from their academy into their first team?
This is a difficult process, and has a multitude of factors that need to be considered. At senior team level the bottom line is results. Head coaches don't have the liberty to risk a youth player who is still in development and let them make mistakes that will cost points.
Getting the Senior team and Academy close together is a continuous fluid process that is being done at Sundowns. It is something we work on everyday as a team. Ultimately, we give the player all the tools, and they must impress to be promoted.
You are also assistant manager of the South African U20 team. What are the major differences between club and country football, from a management perspective?
For me the process of Youth National Teams, and the Youth development are closely structured and tied together. At a club like Sundowns the National team caps are important as this exposes the player to many varieties of playing styles of different nations.
But to answer the question in terms of the differences between National Team football and Club development football is huge, national team football requires certain characteristics and qualities, as well as the ability to adapt to different situations quickly and also ensure that the International Youth players are exposed to different cultures and experiences. This is important for a club like Sundowns that plays intercontinental competitions.
How do you evaluate players for selection into your academy, given that at that age there may not be ample data?
Scouting and identification of players for Sundowns takes a special kind of person, evaluating players without the video and data is a skill learnt over many years, and at Sundowns we have people who are very good at this, and their input is so important.
Most people can do performance identification and talent identification, the special scouts can identify potential and what a player will be like in the future.
Between data scouting and video scouting, which do you lean more towards?
I believe that in the future these processes will be inseparable, we have a Bayesian brain and we will, in scouting, look for characteristics that confirms our bias on the player we are watching. The integration of Data Analysis/Video Scouting and Traditional Scouting are important so that with the large costs of buying players, we reduce the chance of failure in recruitment.
In doing this, we need to integrate each of these so that the traditional scout and the modern scouting methods support each other.
What do you like the most about being a youth coach at Mamelodi Sundowns?
I work with wonderful people, with a multitude of experiences that I can tap into and learn from. It's challenging every single day and great to wake up every day to a new challenge.
We are looking to improve every day to become the best Youth Academy in Africa. Seeing a player join the Senior team brings us huge joy and we will continue to support the senior team drive to be the best in Africa.
For anyone trying to get into youth coaching, what would you advise they focus on?
Do you have books and course recommendations?
For anyone getting into Youth coaching, they must firstly be honest with themselves as to why they are doing it. The biggest challenge for a youth coach is thinking that development is about themselves. It's very difficult to remove the ego from the process and this takes time that everyone has to go through.
Youth development is a process, and it's a long process that needs time, it needs years. A youth coach must understand that. Belief and faith in the process is important as it involves a child.
In terms of education pathway and recommendations, I would suggest getting onto as many courses as possible and expose yourself to as many experiences as possible. Talk to as many people as possible and read as much as possible, do as much coaching as possible, and get as many minutes on the field with the children as you can. I would recommend books from Raymond Verheijn , Bet Van Lingen, Damian Hughes, Phil Jackson, Michael Calvin, Horst Wein, John Wooden..
What does your all-time 5-aside look like?
That is a difficult one. I have a number of 5 aside teams, but it would be made up of players like -  Eric Cantona, I felt he brought a special quality to football, followed by Zinedine Zidane with local football players like Shaun Bartlett, Mark Fish, Matthew Booth, Shoes Mosheau, Jay Jay Ochacha, Yaya Toure I can go on. Then of course, in the last decade to watch Leonel Messi and Cristiano Ronaldo is a privilege.
I just love to watch beautiful football and players who inspire us. It is important for youngsters to have role models. Currently, Percy Tau having moved to Anderlecht gives so much hope for our boys.
Mamelodi Sundowns recently won the South African Premier League (on the 8th of Septermber, 2020) in dramatic fashion.