Discover more from Scouta Blog
Telling football stories.
Winning through performance analysis with Carlon Carpenter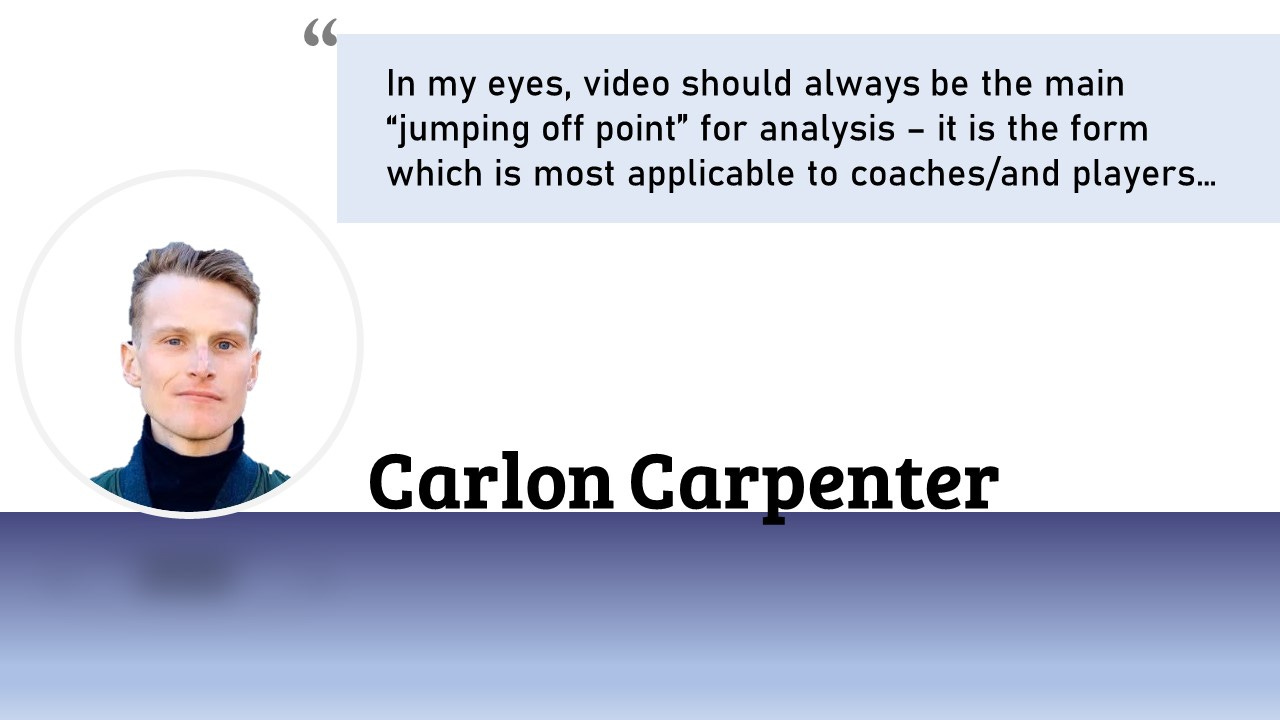 Carlon Carpenter with the United States Youth National Team as analyst, a role which involves delving into football matches, analysing teams and players to explore strengths, weaknesses and more.

What informed your decision to become a performance analyst?
After playing in college, I always wanted to remain involved in the game (in some capacity). Because I was always obsessed with rewatching matches, finding what went right/went wrong, etc. in my own playing career, the decision to try and make it my career was quite simple!
Can you shed some light on the typical day of a performance analyst?
Generally, in a club environment, it involves going to every training session in the morning and filming it/live coding it. Once it's done, this film is broken down further to find what went right and wrong in a session. Should you have the proper means to do so, it's sent out to the players for them to watch themselves. If you are in the middle of the season the rest of the day is spent scouting opposition players/teams, etc. and helping the staff gain any sort of insight (video/data) possible so they are prepared for match day!
Interesting. In other words, victory might be an insight/observation away. What have you found to be your greatest asset(s) in the quest for insights?
For me personally, I would say the ability to find new and exciting ways to provide analysis - no player/staff member wants to look at the same thing day after day: being able to "switch things up" without losing the objectivity in my work has been key.
There are so many new tools to use in performance analysis: annotation software, data visualizations, etc. that getting stuck in your ways is really not acceptable anymore - Just like a training session needs to be adjusted and adopted based on the demands of the game/player.
Sometimes, too many tools can lead to confusion for newbies. What tools do you favour in your analysis work, and why?
For general video work: Sportscode is my go-to. It's long been one of the industry leaders in that field, and it's incredibly adaptable based on what you want to see. For annotations/clip editing: Metrica Play is fantastic because it is very easy to pick up and learn to use.
For data visualization: Tableau is good for similar reasons: takes a short amount of time to use well, and is very adaptable with your own data sets.
Any sort of tools/software which speeds up my workflow is essential, and these are three great examples.
As an analyst, you get to see what others don't. Most times, that might lead to spotting talents before they're discovered. What has your experience been in this regard?
I think the biggest thing that gives an analyst an "advantage" over others is that we largely try and be as objective as possible.
Will some might only have access to video or data - we usually look at both when assessing players. The contextualization of things is imperative.
Video has been the go-to method of analysis in football for a while. Do you see that changing anytime soon among other members of football technical bench with data analysis gaining ground? For example, how would you rate the reception of this analysis you did?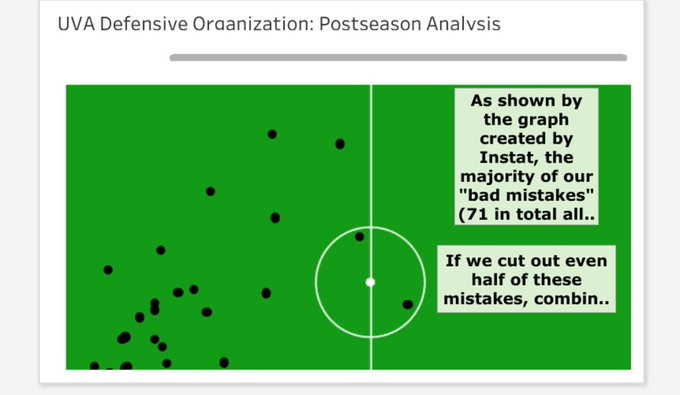 In my eyes, video should always be the main "jumping off point" for analysis - it is the form which is most applicable to coaches/and players (i.e. for use on the pitch), and the most relatable form for everyone. The more data that is used with that, the better!
In regards to the image you shared, anything I do with visualizations of event data, tracking data (when available) is always used in conjunction with video (and vice versa). I've used it prior in regards to the question of scouting, but context is so, so, vital in the game.
What's it like working with the US Youth national team?
Fantastic! While the COVID-19 shutdown has obviously curtailed any future camps for the foreseeable future, doing what I love to do for the national team set-up is an honor. The players, staff, infrastructure, venues, opposition, etc. are all top class.
Awesome! What's the most interesting difference between the national team role and club role?
Because of the familiarity and time frame that comes with a regular club season, you are able to spend a lot more time on individual player improvement and tailoring your analysis towards the future of where you want to team to get to.
The national team, on the other hand, is much more "win now" and opposition analysis focused - You need to prepare for the immediate future, which means quick and short term focused changes to the team.
Set pieces represent an opportunity for clubs to improve their scoring chances. Yet some fail to utilize them. What do you think is the problem?
1). A general stigma that exists around them and how teams which are good at them can be labelled negatively.
2). A basic lack of qualitative analysis by clubs about the marginal gains are worth the extra work that comes with improving their ability.
Take for example throw ins: Barely above half of all throw-ins an attacking team takes are eventually retained by them. If more clubs new this, I think that roles such as Liverpool's throw in coach, the wonderful Thomas Grønnemark, would be much more commonplace.
When players, managers, or other stakeholders resist findings from analysis, what's your advice to analysts in such situations?
I've been there before - it can be very frustrating. My suggestion is to not become overly "pushy" in response (this can make things worse in the long run). Instead, ask them what sort of things they personally want to see and build from there.
Odds are, if you present them with work which appeals to them consistently, they will be more open to other things you think will be useful!
Sounds like sound advice. One word tends to come up in your video analysis - "space". Can you give us insight into how teams win through space creation? Can you give us insight into how teams win through space creation?
Ultimately, the goal of the team without the ball is to deny the opponent time/space - both of these two things make it infinitely easier for players to effect the game positively. Because of this, anything which moves players around (by vacating/filling etc.) space is key.
Regardless of your style of play, space is vital as a result. No matter how skilled a team or player you need it! That's why I focus so much of my videos on it - it's an essential focus of football.
We're seeing computers take the role of humans in several aspects of analysis. They also aid in video analysis to some extent. What's your vision of performance analysis in this human-machine driven world?
Anything which helps my role (so long as it doesn't replace it!) is very much welcomed.
Example: when looking for team/player specific movements, the amount of time that could be saved by software which finds and clips these moments for me would be huge.
Happily, there is huge growth in these sorts of technologies. Streamlining workflows is where I am the most optimistic in machine-driven world.
Tonight has been really insightful. In closing, we'd like to know your all-time 5 aside.
Oh man, this is tough:
GK: Buffon
DF: Maldini
MF: Vieira
FWD: Messi
FWD: Henry
Carlon recently joined industry leaders, Statsbomb, as tactical/video analyst.