Discover more from Scouta Blog
Telling football stories.
Getting Into Football Analytics with Peter McKeever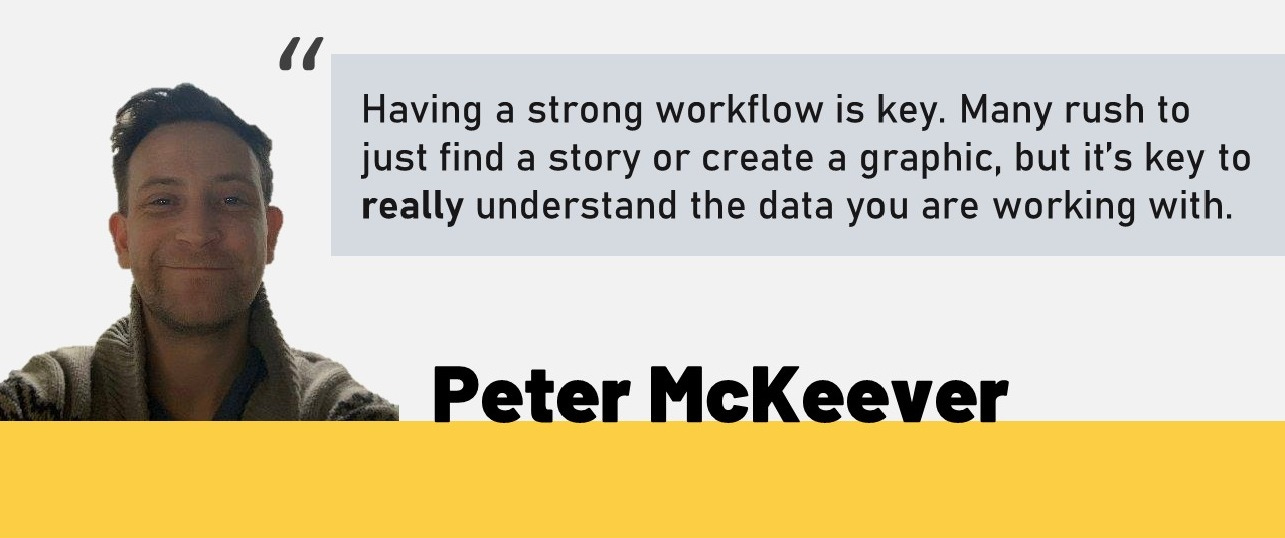 Every football match gives so many data points it is almost impossible to keep up.
Peter McKeever helps people (club, footballers, fans, and others) make sense of these data through his work at industry leaders Statsperform as data analyst. We discussed his experience getting into football analytics, what to focus on, and more..
Do you remember your first piece of football analytics work?
My early work was very betting-centric. I came into the field as someone who had worked in the gambling industry and was fascinated in how odds were compiled. My early work was ... not good ... but they were formative in my education as a hobby analyst.
What tool did you use then? And what early success/challenge kept you working on football data?
Back then (from around 2010 - 2014) I was solely using Excel. I spent a long time developing basic models based on results and early analytics work - TSR, PDO etc.. of course these would never be able to beat the bookies, but they sent me head first in to a wacky corner of the internet where guys were doing this and more advanced analytics using event data. The drive and ingenuity of those early guys really motivated me. I had no idea how to get my hands on event level data. I used to watch back highlights every evening and with a ruler record my own xy data on shots. This led me to attempting to create my own expected goals models, but I'd realised excel was not going to be the tool I would need to get me there.
You use Python now. How did that happen, the transition from Excel?
I moved away from Excel gradually. It was tough at first. But by the time I had gotten my hands on event level data, Excel just could not handle the sheer size of the files. I would wait 1 hour sometimes for 100k rows of data to compile and I just didn't have that patience.
Python was difficult for me in the very beginning, I think it's a drawback of excel. What do we talk about when we talk about data? I think most people think of a neat excel table with rows and columns. Changing that way of thinking takes time
In your opinion, what is the 20 percent newbies to football analytics should focus on that yield 80 percent output?
The process the process the process. Having a strong workflow is key. Many rush to just find a story or create a graphic, but it's key to _really_ understand the data you are working with. To sense check. To error check. Training here makes you more analytically minded ...and learn that all data is inherently subjective. Taking the time in the early days to be skeptical of the data and your own skills builds solid principles that will serve a younger analyst well. There's always room for fun, but keep that to your Jupyter notebook if you are just starting out!
What are your thoughts on Machine Learning/AI in football analytics?
This is a huge and rapidly growing area. Of course, StatsPerform as a company are heavily involved in developing technologies in ML/AI. Computer vision is becoming essential, as we have seen with the massive interest around tracking data
What do you love the most about working at StatsPerform?
The variety and the freedom to explore. Every day or project is different. We may have specific club questions, or something from a media client. Sometimes it's a tough question, so almost like solving a puzzle, pulling data and applying rule sets until you work it out ..and there's great satisfaction in that. As analysts, we are like translators between the work our scientists do and the outside world, so we have the freedom to read, play with data and new models, create interesting viz. As we often shape how media and clubs talk and think ..models and metrics and concepts in sport. Not just in football, but across the board.
You help clubs understand themselves better. You do the same for players too. Have you had instanced where players consulted to improve themselves through analytics?
Sadly specific clubs or players etc.. that we work with are outside of what I can discuss publicly. But one only needs to look at the massive growth in club departments. for analysts to see that the work is being noticed and the value of data is being realised
What would your all-time 5-aside look like?
Woof. Tough one on the spot:
Buffon
Ramos
Pirlo
Iniesta
Messi
The chat had lots of very good guest questions. Catch the full discussion here.